Google adds Easter Eggs to its search engine and into other Google tools just for fun. If this passed you by, have a go now.
Just type do a barrel roll into Google search, and the output will roll!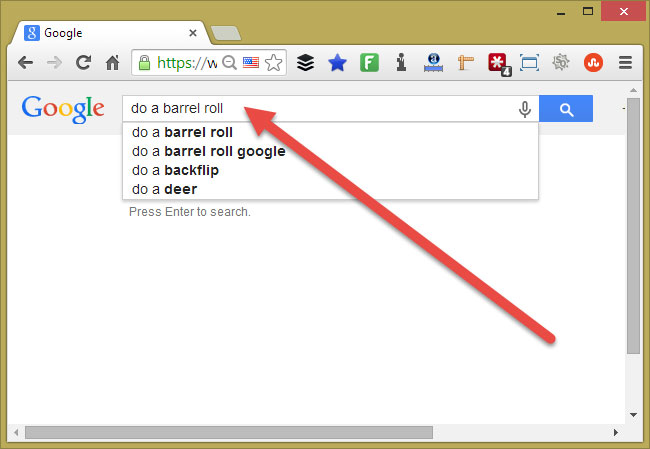 There are many other Easter Eggs associated with Google. To view a complete list try Search Engine Land's list.
Get Better At Google Searching
Let's use this as an excuse to improve our Google search knowledge. Here is a useful list of links that will get you started.