Build A Better WordPress® Site With DIYWebmastery and Genesis®
Wouldn't you love to de-mystify your business website?
DIYWebmastery Plugins and Tutorials
Would you like access to software we've personally developed here at DIY to help you build WordPress sites quickly and more professionally so you that you concentrate on marketing and split testing your offer?
Get Your Own DIY Dashboard!

We're offering a Cyfe-style dashboard at a pre-launch pricing. When we launch the price will go up as we'll be adding extra widgets especially suitable to WordPress site owners. Until them grab our dashboard offering now.
Making The Most Of Genesis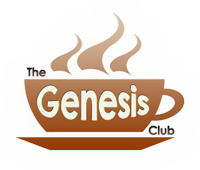 In the Genesis Coaching Club, over time we'll supply information to help you build the perfect home page set up squeeze pages, take payments, set up membership sites, and improve your WordPress SEO. And we'll do it all with the Genesis Pro Pack and Premise by StudioPress®.
Latest Tutorials
Footer Putter concerns itself mainly with the content of the footer, not with its appearance in terms of background colors, fonts family, colors and size. Instead it is the job of the WordPress theme to style the footer so it is in keeping with the rest of the page. What Footer Putter does allow you […]
Often you will want to have a footer on landing pages. And if you have a video or image background on that page you will probably want the footer to be less obtrusive. You also may want less information or different information in that footer. Pre-Requisite – A Footer Plugin For this tutorial you will […]
Recent Blog Articles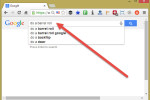 Google adds Easter Eggs to its search engine and into other Google tools just for fun. If this passed you by, have a go now. Just type do a barrel roll into Google search, and the output will roll! There are many other Easter Eggs associated with Google. To view a complete list try Search […]
In Footer Putter version 1.8, I added an option to express your organization contact details using HTML5 Microdata in the Footer Copyright widget. The reason to do this is supposedly better SEO and to add support for local search by providing a precise geographical location for your business. Google recommends use of microdata for your […]